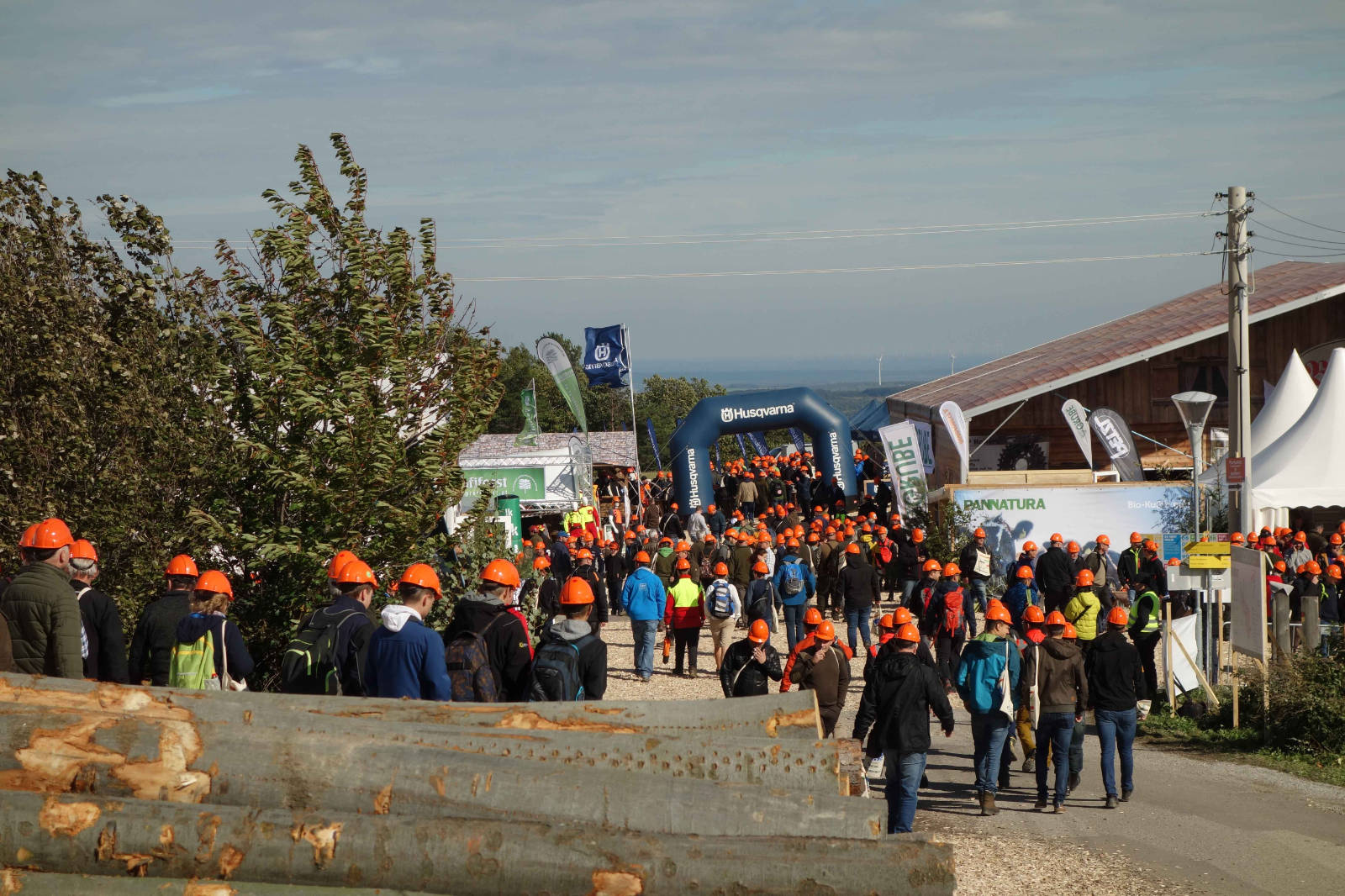 The origin of AUSTROFOMA is the machine and equipment demonstration in Göllersdorf in 1979. At that time, the aim was to show working machines, integrated into the work chain, in practical use to an interested professional audience. This event was initiated by the Presidential Conference of the Austrian Chambers of Agriculture (today LK Austria) and the Chambers of Agriculture of Upper Austria, Lower Austria and Styria as well as individual company representatives.
Due to the success, it was agreed to continue this format initially every two or three years. In 1981, the second machine and equipment demonstration was held in Göss/Leoben, for the first time under the brand name AUSTROFOMA. At that time, there were about 1,400 visitors and 25 exhibiting companies. Since 2003, AUSTROFOMA has been held every four years. In the meantime, it has developed from a pure event for business initiation to the largest consulting event with regard to soil-conserving timber harvesting. Another unique selling point of AUSTROFOMA is its focus on mountain forest management.
Most recently, LK Niederösterreich was responsible for organizing AUSTROFOMA in Forchtenstein. 150 exhibiting companies attracted around 21,000 visitors. Along with ELMIA WOOD in Sweden and Interforst in Germany, AUSTROFOMA is a fixed date in the European forestry calendar. The AUSTROFOMA takes place this year for the 14th time. The venue is the Stuhleck in the municipality of Spital am Semmering. The event is organized by the LK Steiermark.